Pawn Map Making Team
Feature Tester
Joined

January 22, 2019
Posts

100
Laser maps for the laser tournament. What do you guys think?
I'm particularly happy with the screen switching one. In theory, seems like it can be fun to constantly switch screens to evade being shot. Top part of the map is also closed off, so players who wish to remain hidden can evade the enemy Line of Sights.
The 2nd laser map can be converted to a laser + pistol 1v1 map if you open up 2 middle blocks in the middle of the screen and 2 at the top of the screen. Can lead to some nice head shots as people are crossing the middle.
The 3rd map can add Line of Sight diagonal up-arrow blocks to bottom half of screen to make things easier to identify enemies. I left it as completely blind just for variety.
Team Deathmatch&lazer screen&3&16&22&0,0,0,0,0,0,23,197,197,23,0,0,0,0,0,0,0,0,23,0,0,0,23,197,197,23,0,0,0,23,0,0,2,0,23,0,0,0,23,197,197,23,0,0,0,23,0,1,197,179,23,197,197,0,23,197,197,23,0,197,197,23,179,197,176,176,23,12,176,2,23,197,197,23,1,176,12,23,176,176,176,176,23,176,176,197,23,197,197,23,197,176,176,23,176,176,176,197,23,176,176,176,23,197,10,23,176,176,176,23,197,176,176,176,23,176,176,176,176,10,197,176,176,176,176,23,176,176,23,176,23,176,23,176,176,197,10,176,176,23,176,23,176,23,23,176,23,176,23,176,176,197,197,176,176,23,176,23,176,23,23,197,197,197,23,197,32,197,197,32,197,23,197,197,197,23,23,9,7,8,23,9,8,197,197,8,9,23,9,7,8,23,23,8,12,7,23,7,9,10,197,7,9,23,8,12,9,23,23,9,8,8,23,8,9,197,10,9,8,23,9,8,9,23,197,7,3,9,23,9,7,197,197,9,7,23,8,3,7,197,197,197,197,197,23,8,3,197,197,3,9,23,197,197,197,197,181,181,181,197,197,197,197,197,197,197,197,197,197,181,181,181,181,181,181,181,181,181,181,181,181,181,181,181,181,181,181,181,181,181,181,181,181,181,197,181,181,197,181,181,181,181,181,181,181,181,181,181,197,181,181,181,181,181,181,197,181,181,181,181,181,181,181,181,181,197,197,197,197,197,197,181,181,181,181,181,181,181,181,181,181,181,181,181,181,181,181,181,181,181,181,181
Team Deathmatch&lazer tourny 2018&7&16&12&179,179,23,179,17,23,179,13,13,179,23,17,179,23,179,179,1,176,23,176,17,23,176,13,13,176,23,17,176,23,176,2,181,176,23,181,181,23,176,15,15,176,23,181,181,23,176,181,176,176,23,181,0,23,3,181,181,3,23,0,181,23,176,176,176,181,23,0,0,0,181,181,181,181,0,0,0,23,181,176,0,0,23,0,0,0,0,13,17,0,0,0,0,23,0,0,0,0,23,17,0,23,0,17,13,0,23,0,17,23,0,0,23,0,23,17,0,23,0,13,17,0,23,0,17,23,0,23,23,181,181,181,181,23,0,13,13,0,23,181,181,181,181,23,23,179,179,179,179,23,0,15,15,0,23,176,176,176,176,23,23,17,3,176,176,23,17,15,15,17,23,176,176,3,17,23,23,17,13,1,176,23,17,181,181,17,23,176,2,13,17,23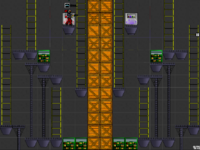 Team Deathmatch&blind lazers&1&16&12&78,78,73,78,78,78,73,15,13,73,78,78,78,73,78,78,78,78,73,78,78,1,73,15,13,73,2,78,78,73,78,78,73,78,73,78,78,74,73,13,15,73,74,78,78,73,78,73,73,78,73,78,78,78,73,15,15,73,78,78,78,73,78,73,73,74,74,3,78,78,73,15,13,73,78,78,3,74,74,73,73,78,75,74,78,78,73,13,13,73,78,78,74,75,78,73,73,78,77,75,74,78,73,15,15,73,78,74,75,77,78,73,73,78,77,77,73,78,74,13,13,74,78,73,77,77,78,73,73,78,77,77,73,78,78,15,13,78,78,73,77,77,78,73,73,78,77,77,73,78,78,15,15,78,78,73,77,77,78,73,74,75,77,77,73,78,78,13,15,78,78,73,77,77,75,74,78,77,74,74,74,3,3,15,15,3,3,74,74,74,77,78