Joined

December 27, 2018
Posts

1,022
Hey everyone,
Here's what's been worked on during the first half of January. Aside from the website updates outlined in the previous posts, Pawn is being ported from AS2 to AS3 in order to be able to share common code between PT.
We're revoking the previous statement of no longer updating Pawn Tactic's Flash Player version, and will submit a couple maintenance updates along-side Pawn.
So far the port is going smoothly with expected hitches to do with scene transition and dynamic programming that no longer works in AS3. The login and lobby pages are working so far. Some incompatible styling has been lost during migration and will have to be re-applied.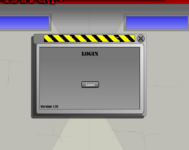 We'll start looking for testers near February. If you find this port exciting, and would like to follow its progress, send me a message!